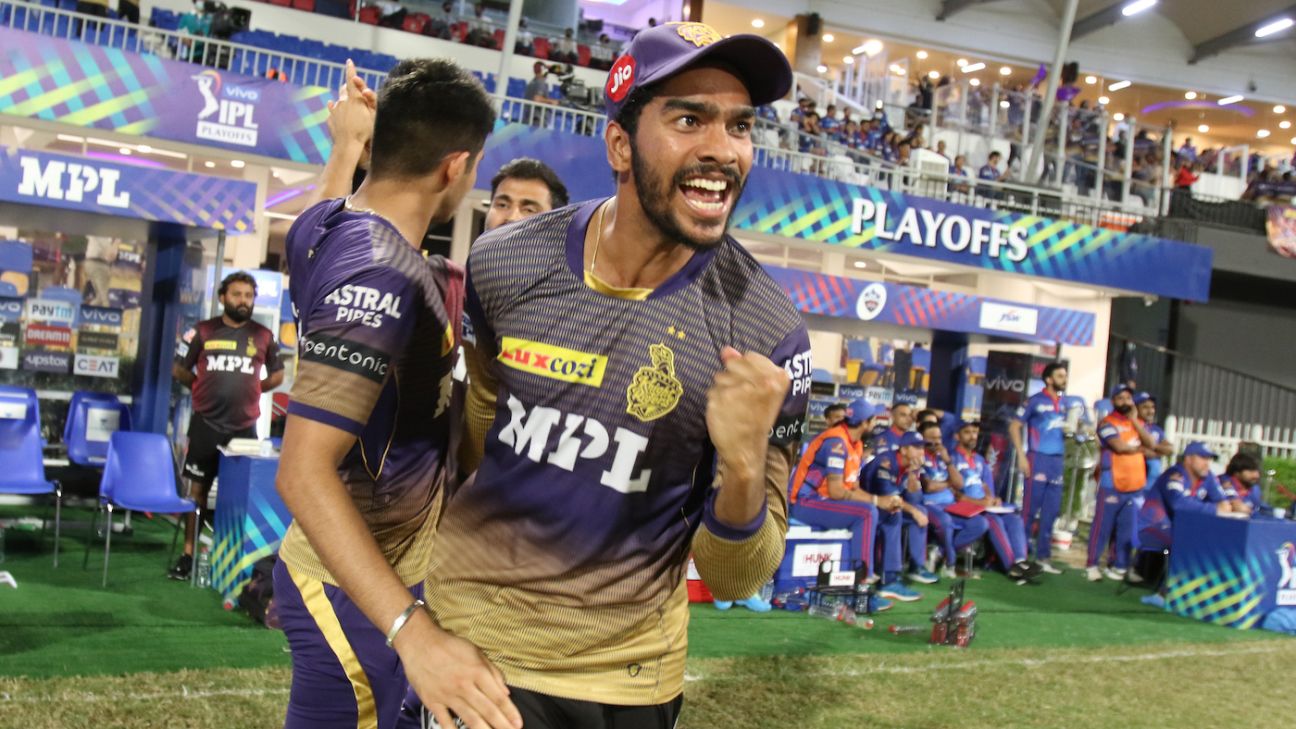 14
- The amount (in INR crore) Sunrisers Hyderabad will pay for the New Zealand captain
Kane Williamson
is the highest ever retention price for an overseas player. Williamson will now get nearly five times the money since the 2018 auction when Sunrisers bought him for INR 3 crore. He joined Sunrisers for the first time in 2015 and was paid INR 60 lakh for the first three seasons before he was bought back at the 2018 auction.
29
- The percentage fall in
Sunil Narine
's earnings compared to the price he was retained for before the 2018 mega auction. In 2012, Kolkata Knight Riders picked the then unknown mystery spinner, who had impressed during the 2011 Champions League T20, for a whopping USD 700,000. Narine, who had played just three matches for West Indies at the time, had set himself a base price of USD 50,000. In 2014, Knight Riders retained him for INR 9.5 crore, and ahead of the 2018 mega auction, he negotiated a fee of INR 8.5 crore. However, as per the IPL retention slabs, since Narine was the first player Knight Riders retained, their purse was deducted by INR 12.5 crore. This time Narine's retention fee is INR 6 crore, a 29% dip in the retention price, the highest for any player between the 2018 and 2021 mega auctions.
40
- The number of times
Venkatesh Iyer
's IPL salary has shot up by. In the 2021 auction, Knight Riders bought the Madhya Pradesh allrounder for his base price of INR 20 lakh. On Tuesday, Iyer, who made his India debut in November, was retained by Knight Riders for INR 8 crore, which is 40 times his 2021 auction price. Historically, the record in terms of exponential surge from base price to retention fee belongs to India allrounder Hardik Pandya, who joined Mumbai Indians in 2015 as an uncapped player for the base price of INR 10 lakh. In 2018, Mumbai paid Hardik 110 times his 2015 fee, retaining him as the second player at INR 11 crore.
3
- The fewest IPL matches played by someone before he was retained. That honour belongs to Jammu & Kashmir fast bowler
Umran Malik
, who was retained by Sunrisers as an uncapped player for INR 4 crore. Malik was the second uncapped as well as J&K player, alongside batter
Abdul Samad
, to be retained by Sunrisers. Close behind Malik is Iyer, who played just 10 matches in 2021, his maiden IPL season. Sanju Samson held that record previously, with Rajasthan Royals retaining him after he had featured in just 11 IPL matches. The same year, another uncapped Indian player, Manan Vohra, was retained by Kings XI Punjab (now Punjab Kings) after playing 12 matches.
1
- In terms of the mega bucks he has earned at IPL auctions in the past, the INR 12 crore that Royal Challengers Bangalore paid
Glenn Maxwell
is not a head-spinning number. But it is, remarkably, the first time he has been retained by a franchise ahead of a mega auction in his IPL career spanning nine seasons spread across four franchises - starting with Delhi Capitals (then Delhi Daredevils), Mumbai, Kings and now Royal Challengers.
8 - According to IPL retention rules, if a franchise retains four players, a total of INR 42 crore will be deducted from the auction purse, even if the teams are paying the players less than that. Four out of the eight existing teams - Chennai Super Kings, Mumbai, Capitals and Knight Riders - retained four players. Two of those - Super Kings and Mumbai - spent the entire 42 crore while Capitals spent 42.50 cr to retain their four players (if a team pays a player more than the retention slab, the higher amount of the two is deducted from the team's purse). In contrast, Knight Riders procured their four retentions for just INR 34 crore, which means they have saved eight crore from their actual operations costs even if the auction purse will be deducted by 42 crore.
With inputs from Gaurav Sundararaman and Sampath Bandarupalli
Nagraj Gollapudi is news editor at ESPNcricinfo