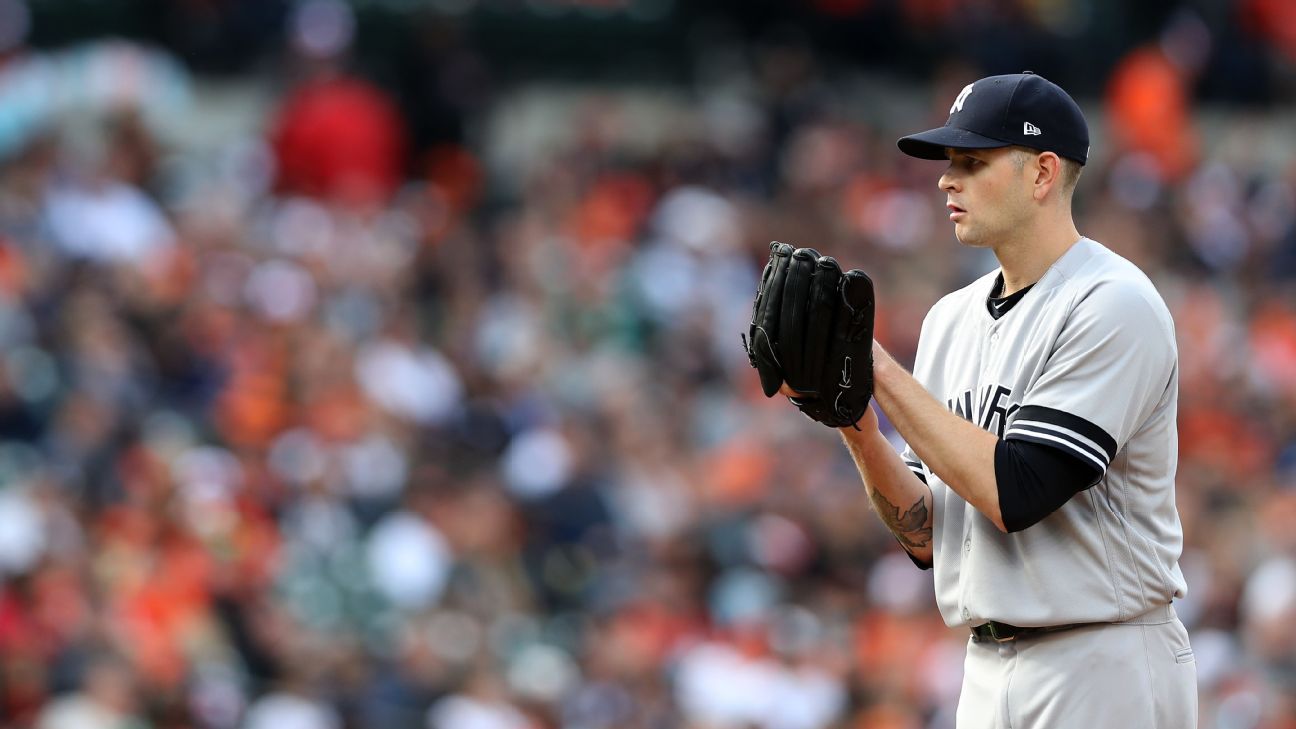 New York Yankees left-hander James Paxton left Friday night's start against the Minnesota Twins with soreness in his left knee, the team announced.
Paxton will undergo an MRI on Saturday.
After getting the final out of the third inning, Paxton left the Yankees' dugout with a trainer and did not return to the game. He threw 64 pitches and allowed one unearned run on two hits in his three innings, striking out one.
"It's been something that's been a little bit nagging throughout the year, not a big deal, but tonight was a little more sore consistently," Yankees manager Aaron Boone said, when asked what led to the decision to pull Paxton. "So we just decided we didn't want to risk anything."
Already with 13 players on the injured list, the Yankees can only hope Paxton won't be sidelined long, if at all. The oft-injured lefty, acquired from Seattle in an offseason trade to be a front-end starter, entered Friday with a 3-2 record and 3.38 ERA in his first six outings for New York.
Right-hander Jonathan Holder relieved Paxton to start the fourth inning.