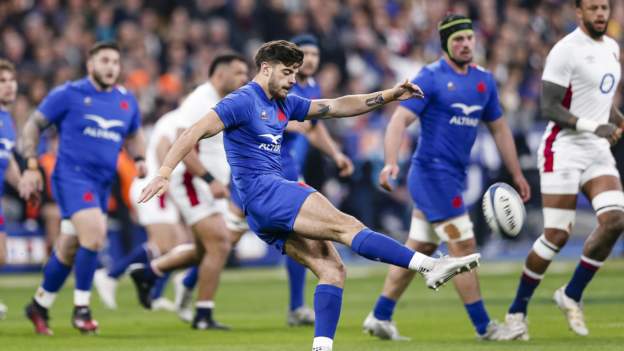 Five laws aimed at improving player welfare have been officially adopted after successful trials.
The World Rugby Council voted to add 50:22, goalline drop-out, pre-bound pods of players, penalising lower-limb clearouts and latching to the laws.
World Rugby said the move reflected an "ongoing commitment to injury prevention".
Focus on the risk of brain damage increased when ex-players began legal action against the game's authorities.
The laws will be operational from 1 July 2022, meaning they will be used at the women's World Cup in October and the men's event next year.
The council also voted that the scrum brake foot law - where hookers must extend a foot towards the opposition as they prepare for a scrum - that was trialled in the Six Nations would be tested globally and feature at World Cups.
The five laws adopted had been trialled for a year and World Rugby said it would continue to look at their impact on improving player welfare and preventing head injuries.
It also said there would be renewed focus on side entry at the breakdown in July's international fixtures.
What are the new laws?