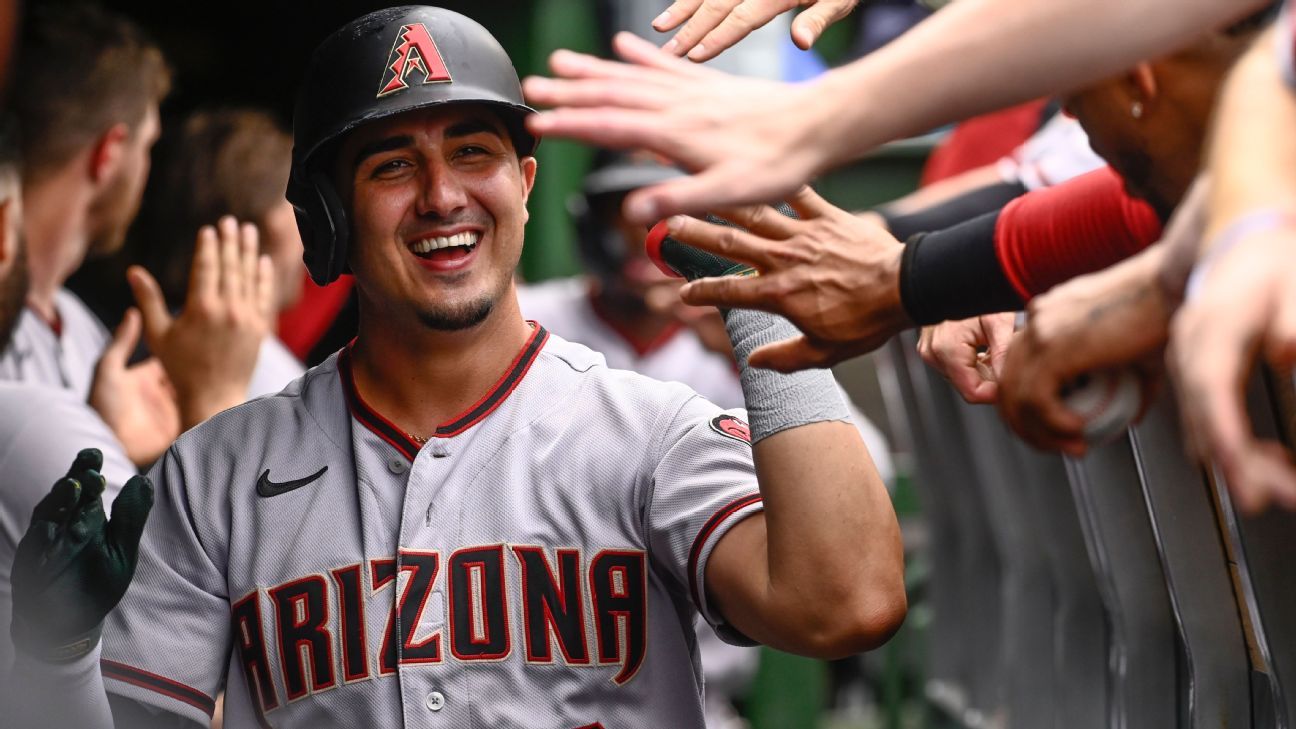 CHICAGO -- Arizona Diamondbacks third baseman Josh Rojas, who had yet to record a home run this season, hit three of them Friday afternoon in a 10-6 win over the Chicago Cubs, becoming the 13th player in team history to accomplish the feat.
It was the first three-homer game of Rojas' career. He is the fourth player to go deep three times in a game this season, joining Boston's Trevor Story, the New York Yankees' Anthony Rizzo and Toronto's Vladimir Guerrero Jr.
Rojas, 28, homered off Cubs starter Kyle Hendricks in the third and fifth innings, then hit one off reliever Mychal Givens in the seventh inning. He is the second player in Diamondbacks history to tally his first three home runs of a season in the same game, joining Erubiel Durazo in 2002.
The Diamondbacks and Cubs combined to hit 11 home runs Friday, tying the most ever in a game at Wrigley Field. It's the fifth game in Wrigley's history to feature 11 combined home runs, and first since 2006.
Arizona's seven home runs -- the last of which came off the bat of Christian Walker, who leads the National League with 10 -- marked the most a team has hit in a game this season.
ESPN Stats & Information contributed to this report.