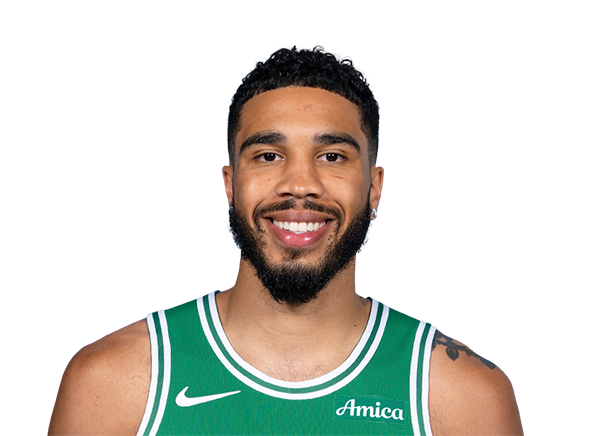 MIAMI -- In three of the first four games of the Eastern Conference finals, the team leading at the end of the first quarter has come out on top each time.
So, as the Boston Celtics prepare to take on the Miami Heat in Game 5 at FTX Arena on Wednesday night, with the series knotted at two games apiece, they are aware they need to zero in on a strong start to this game to come away with a desperately needed road victory.
"Whatever happened last game is last game, regardless if we won by 25 or 2," Celtics star Jayson Tatum said after Boston's shootaround Wednesday morning. "They all count as one [win]. So we shouldn't feel any better about ourselves because we blew them out [in Game 4].
"And I think we shouldn't relax. We should kind of look at it as a new series, and tonight is a must-win game. And I think when you approach something as a must-win and have more sense of urgency, especially to start, I think that's how we should approach tonight, and that goes in with the first five, six minutes of the game."
For the past two rounds, dating back to the start of the Eastern Conference semifinals against the Milwaukee Bucks, the Celtics are now a pristine 5-0 when they lost the previous game. But coming off wins, Boston is a dismal 1-4, with its lone victory coming at home in Game 7 against Milwaukee.
If Boston is to get out of this series and reach the NBA Finals for the first time since 2010, that record must change -- and the Celtics will have to win another game in Miami after winning Game 2 here last week.
In addition to starting the game off well, the other obvious difference in each game is Boston's ability -- or lack thereof -- to take care of the ball. In the Celtics' two victories, they've committed only a handful of turnovers. In their two losses, they've thrown the ball all over the gym, allowing the Heat to get one easy transition basket after another.
"I think we're confident," guard Payton Pritchard said. "We know what we have to do, take care of the ball, set the tone defensively, but we've been in this situation in the last series."
"It just starts from the jump ... it starts with our intensity. Every time we come off a loss, we play like our backs are against the wall. We got to take that mentality into every game, and obviously just take care of the ball. The games we lost, we had 39 turnovers. The games we won, we had 18 turnovers, so that's a big difference."
Boston will have guard Marcus Smart and center Robert Williams III available for Game 5 after both were listed as questionable for a second straight game. Smart has been dealing with the right ankle sprain that held him out of Game 4.
Williams, meanwhile, is also dealing with ongoing soreness, and his stems from the left knee that has given him a variety of issues for the past two months. Williams had surgery on his meniscus late in the regular season, causing him to miss most of Boston's first-round series against Brooklyn, then missed three games in the Milwaukee series because of soreness stemming from a bone bruise.
He also sat out Boston's Game 3 loss in this series with soreness in that knee, then returned in Game 4 -- and he appeared to be limping at times in the third quarter.
As with Smart, Udoka said Williams will receive treatment throughout the day before his status will be determined.