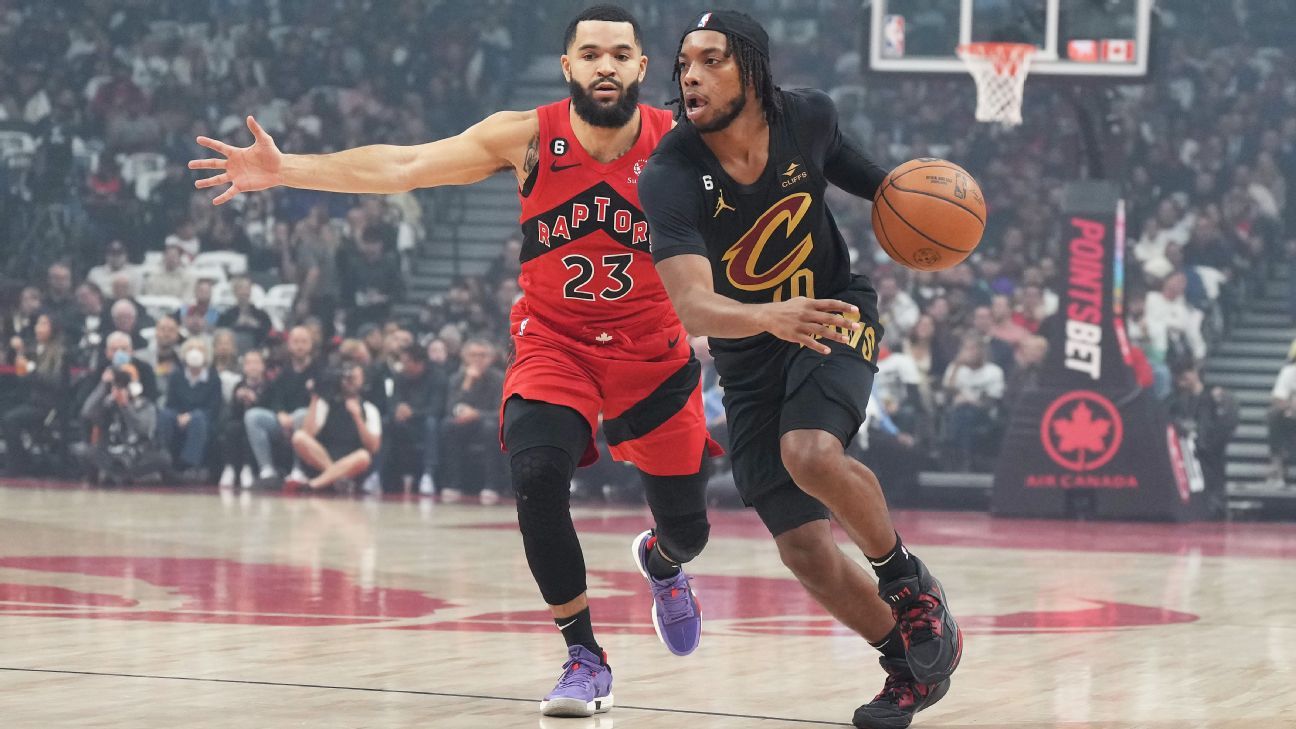 No structural damage was found on the injured left eye of Cleveland Cavaliers guard Darius Garland, the team announced on Thursday.
Garland will not require surgery and will be re-evaluated over the next few days, the team said.
Garland suffered a left eye laceration in the second quarter of Wednesday night's season-opening 108-105 loss to the Toronto Raptors at Scotiabank Arena. He did not return the game.
"He's got a laceration on the inside of his eyelid," Cavaliers coach J.B. Bickerstaff said after the game. "Obviously it's an uncomfortable spot with all the things he has to do.
"His head was clear, and all those things, but he was cut and bleeding pretty bad from the inside of his eyelid."