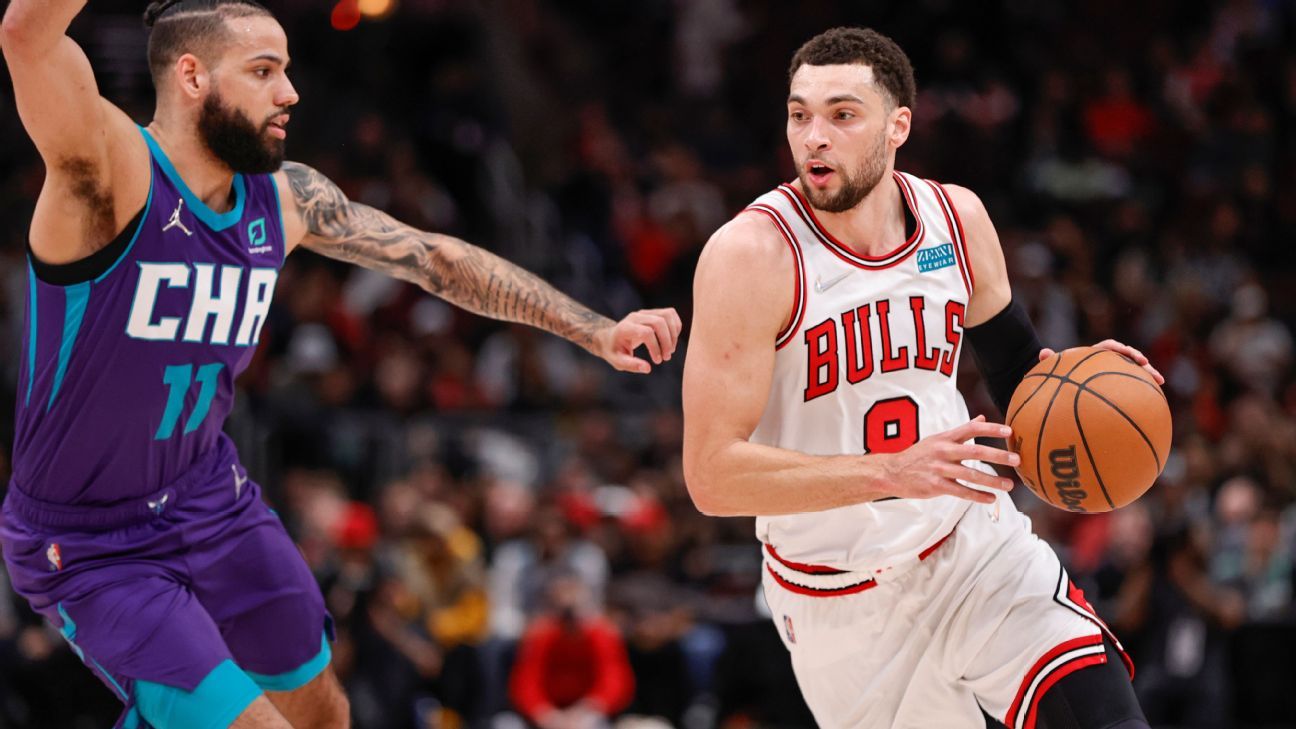 CHICAGO -- Bulls guard Zach LaVine made his season debut against the Cleveland Cavaliers on Saturday, scoring 23 points in 28 minutes in the 128-96 loss.
LaVine missed the first two games of the season as he continues to recover from offseason surgery on his left knee. He played in the Bulls' first three preseason games and reiterated throughout early training camp that his knee felt good before he began to experience discomfort after practice ahead of the season opener.
Coach Billy Donovan acknowledged the Bulls will have to monitor LaVine's workload throughout the season, especially when they are playing back-to-back games.
"There's nothing wrong with him structurally, he's fine," Donovan said prior to the game Saturday. "It's just something that we'll have to manage. We knew we were going to have to manage that going into the season. We just didn't know when or what it will look like."
LaVine, who signed a five-year, $215 million extension this summer, made his second straight All-Star team last season en route to averaging 24.4 points, 4.6 rebounds and 4.5 assists on 47.6% shooting.