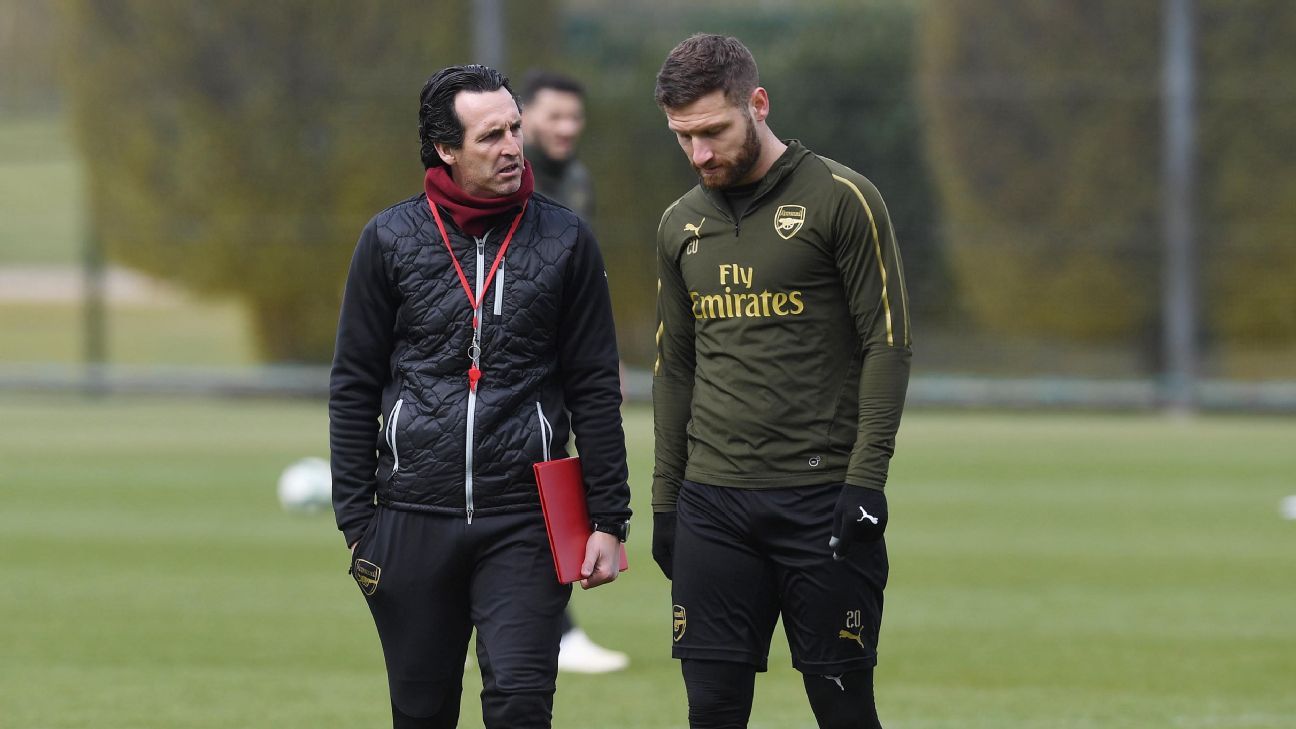 Arsenal manager Unai Emery has hit out at criticism of under-fire defender Shkodran Mustafi, telling fans that he "doesn't agree" with personal insults towards the German international or any of his players.
Mustafi was at fault for two Crystal Palace goals as Arsenal fell to a 3-2 home defeat last Sunday, first losing striker Christian Benteke at a free-kick before allowing Wilfried Zaha to race through to score Palace's second, and has been questioned for his performances in recent weeks.
The defeat was a missed opportunity for Arsenal to boost their hopes of finishing in the top four and qualifying for the Champions League, while Mustafi found himself on the receiving end of some of the Arsenal fans' frustrations.
Emery's side can take back fourth place if they win at Wolverhampton Wanderers on Wednesday and ahead of the game the Arsenal coach launched a public defence of the defender, urging fans to get behind the team during their crucial run-in.
"I know it is not easy and they are going to criticise when they are in the stadium and also when they are watching on TV," Emery said. "But personal insults I don't agree with. Insults I don't want. I think it is not necessary to be insulting.
"If I protect the players, first it is for the confidence. I do criticise them -- but only inside when I am working and we are speaking. I use my conversations with them individually and collectively and sometimes I criticise them. But outside I want to protect them. I prefer that as I think we need to be together."
He added: "I protect Mustafi because I believe in him.
"He is a very good centre back, he has the habit of doing the sliding tackle and using anticipation against the opposition. He can win one, win two, win three, win four -- but if he loses one he is in the picture and if he concedes a goal he is the big picture. Sunday was like that.
"I have spoken to him. I told him 'You are young, you can improve and you need to work hard because you have a big quality for a centre back.'"