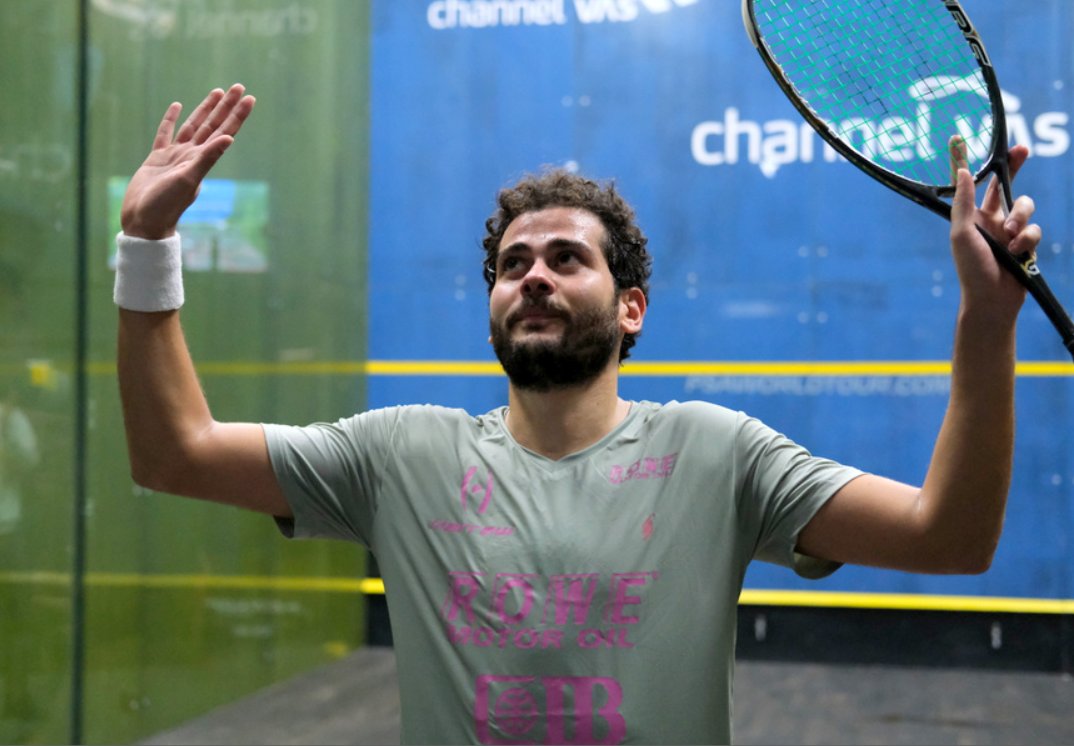 Weybridge win takes Gawad above world champ Momen
By SEAN REUTHE – Squash Mad Correspondent
Egypt's Karim Abdel Gawad has overtaken Tarek Momen to return to the top three of the PSA Men's World Rankings for the first time since November 2017.
Gawad, a former World No.1, won two titles during November as he continued his 100 per cent record in front of the iconic Great Pyramid of Giza, beating current World No.1 Ali Farag to lift the inaugural CIB Egyptian Squash Open trophy on November 1.
Despite a disappointing defeat to England's James Willstrop in the PSA Men's World Championship two weeks later in Qatar, Gawad bounced back to take the honours at the Channel VAS Championships at St George's Hill in Weybridge, downing World No.2 Mohamed ElShorbagy to ensure he rises above compatriot Momen.
Momen captured the first major title of his career in Qatar as he won the World Championship, but still falls a spot to No.4, where he sits one place ahead of the man he beat in the final, Paul Coll.
Germany's Simon Rösner (No.6), Peru's Diego Elias (No.7) and Mohamed Abouelghar (No.8) retain their places, while Marwan ElShorbagy rises to No.9, switching places with Miguel Rodriguez, who drops to No.10.
Egypt's Fares Dessouky rises two places to No.11, which is his highest ranking since November 2017. Welshman Joel Makin stays at No.12, while Saurav Ghosal falls two places to No.13.
Zahed Salem rises two spots to return to a joint career-high of No.14, while Frenchman Gregoire Marche drops to No.15. Omar Mosaad falls to No.16 ahead of Willstrop at No.17, while Mazen Hesham, Adrian Waller and Mostafa Asal make up the rest of the top 20. For Asal, it's the first time he has ever featured inside the top 20.
England's Joe Lee is the biggest mover on the men's tour, moving up 361 places to World No.249 after he appeared at the Channel VAS Championships last week on his return to the Tour at his home club following a long absence caused by injury. 
PSA Men's World Rankings Top 20 – December 2019.
Report by SEAN REUTHE (PSA). Edited by ALAN THATCHER. 
Pictures courtesy of PSA
Posted on December 1, 2019