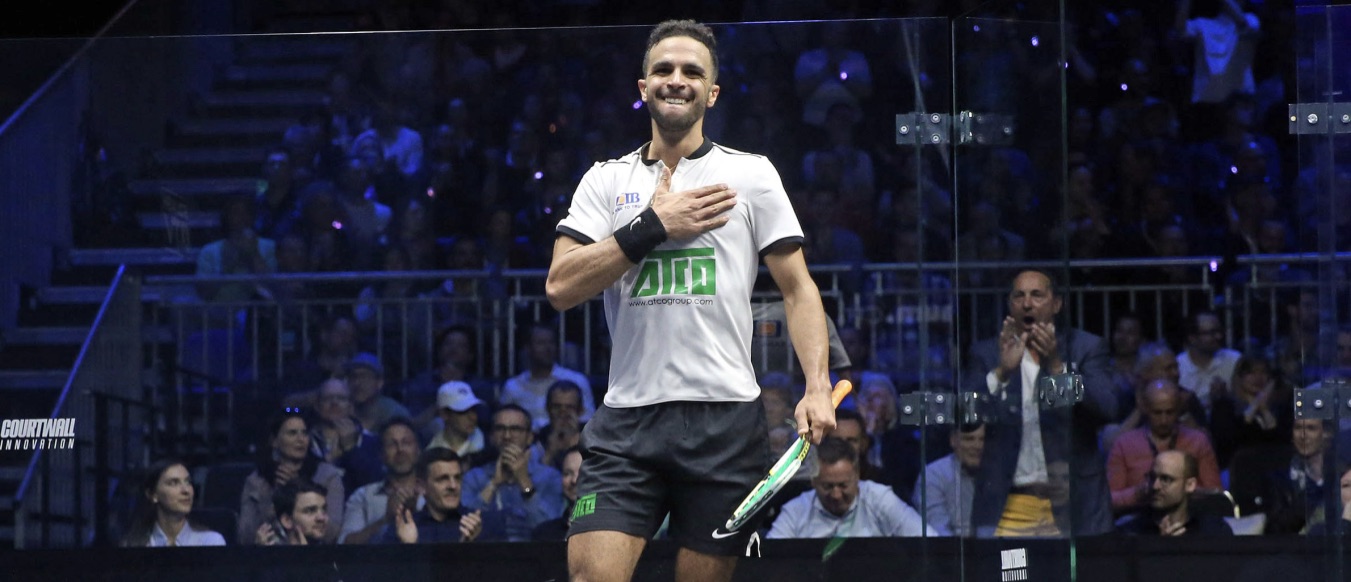 Egyptian ace Abouelghar on the rise
By SEAN REUTHE
Egypt's Mohamed Abouelghar has moved up two spots to a career-high No.7 ranking after the PSA Men's World Rankings were released today (June 1).
The 25-year-old from Cairo reached the quarter-finals of the Allam British Open last week to rise above Peru's Diego Elias (No.8) and Colombia's Miguel Rodriguez, who falls two places to No.9.
Abouelghar has lit up many tournaments this season, entertaining spectators with his dazzling racket skills and court craft. He is certainly one of the most talented and engaging players on the PSA World Tour, and if he continues the improved levels of fitness and performance he has achieved this season then he is more than capable of putting pressure on all of the players above him in the rankings.
World Champion Ali Farag stays at World No.1 for a fourth month in a row, but the gap between him and World No.2 Mohamed ElShorbagy has been cut to 475 points after the latter beat the former in the British Open final.
Tarek Momen and Karim Abdel Gawad make it an all-Egyptian top four for a second successive month, while Germany's Simon Rösner completes the top five. New Zealand's Paul Coll stays at No.6, while India's Saurav Ghosal takes the final spot in the top 10.
Egypt's Marwan ElShorbagy moves up 10 places to No.11 following a month in which he won the Wimbledon Open. He sits ahead of compatriot Omar Mosaad (No.12), Welshman Joel Makin (No.13), Egypt's Zahed Salem (No.14) and Fares Dessouky, who moves up three places to No.15 – his highest ranking since March 2018.
Declan James drops one spot to No.16, with fellow Englishman Daryl Selby rising three places to No.17. France's Gregoire Marche and former World No.1 James Willstrop drop two places to No.18 and No.19, respectively, while Australia's Ryan Cuskelly completes the top 20.
PSA Men's World Rankings Top 20 – June 2019.
Report by SEAN REUTHE (PSA PR and Media Manager). Edited by ALAN THATCHER. 
Picture and graphic courtesy of PSA 
Posted on June 1, 2019