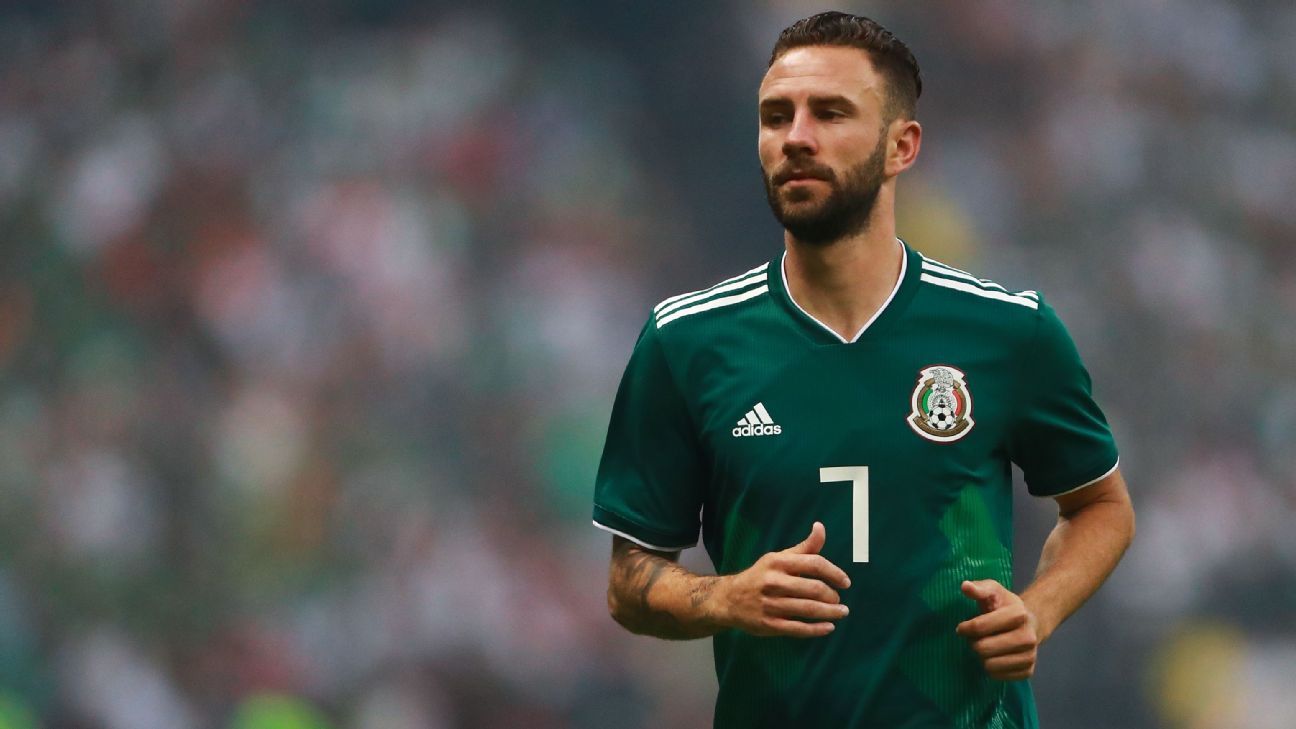 Mexico and Monterrey defender Miguel Layun revealed the real reason he was unable to feature for El Tri at the Gold Cup this summer was because he had to undergo surgery for a cancerous tumor.
The 30-year-old had previously said that a kidney infection required surgery and kept him out.
Layun and his wife underwent a general health check-up a few weeks ago when doctors found "a little surprise," as the former Sevilla and Watford explained in a video on his social networks.
The initial diagnosis was a cyst, but the doctor called Layun back for further tests.
"There became a doubt about whether it wasn't a cyst, but actually a tumor," said Layun in the video, without mentioning any more precise details. "When they mentioned the word tumor and that it could be cancer, you don't perceive it it in the same way. It was a malignant tumor, we were talking cancer."
"In the end it was completely removed (and) I can say that I had cancer and that it is now cured," he continued.
Layun went for a final examination on Friday to make sure the cancer had disappeared and said the event "shook" him and has changed his outlook on life.
"I'm happy, I'm more motivated than ever, I want to enjoy life more than ever," said Layun, who has been given the green light to play once his rest period is over.
The former Club America player also stated that he will look for a way to help those without the financial resources to go for regular check-ups.